---
In 1995 when I started the company that has evolved into Credo, I could never have dreamed that the reach and impact of our work would be as broad and deep as it is. It's hard for me to believe that we've served more than 460 of your colleges and universities in that time as a trusted partner and catalyst for action. Our vision for the future builds on these deep relationships to become leaders in transformative work that we are known for nationally, and our values and our unwavering commitment to the success of your students are what drive us. I'm excited to share some leadership transitions that will position us to achieve what's possible in the years ahead. 
After 18 years with Credo, Bill Fahrner has stepped in as President / Owner. Bill has been a steady, invaluable business and leadership partner to me for many years, and I couldn't be more confident in the future of Credo with him as its second presidential leader. Bill will continue to cultivate deep presidential relationships and bring his expertise in organizational health and business operations to bear on Credo's growth.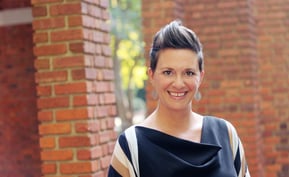 Joining Bill in ongoing firm-wide leadership is Emma Jones as Executive Vice President / Owner. In addition to oversight for our national presence and brand strategy, Emma will continue to shape how we listen and respond to the industry, to your needs as institutional and organizational leaders, and to the intersection of both at the national and regional level.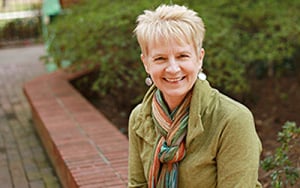 Dr. Joretta Nelson is leaning into her passion for the success of students and leaders who support them in a new role as Vice Chairman and Founder of Moving the Needle / Owner. She developed this incredibly impactful student success and retention partnership more than a decade ago, and Credo is now bringing together institutional cohorts from around the country to transform student outcomes in new ways. Joretta will continue to bring her extraordinary thinking and learning about the future of higher education to you as a speaker and presidential and board advisor.   
Finally, after 25 years as Credo's President, I'm stepping into the role of Chairman, with a focus on transformational growth initiatives and on being an ambassador in the marketplace for this firm that I care for so much. My relationships with you as college and university leaders continue to be one of the most rewarding and energizing experiences of my professional life. I look forward to continuing those into the future, along with my amazing leadership colleagues and the entire Credo team. 
These internal shifts are part of bigger internal changes we are making to empower our team and best serve our clients. The Credo team is central to the success of our work – so much so that we have embedded "extraordinary talent" as one of four strategic anchors. We share those anchors, and encourage you to both hold us accountable to them and celebrate with us as we achieve milestones along the way.  
Extraordinary Talent: We are deeply committed to an inclusive team that delivers exceptional work and reflects the diversity of our clients and the students and communities we serve.
Evidence in Action: We are continually measuring return on client investment with Credo, demonstrating proof to that end, and using those insights to deliver sustainable solutions that positively impact the success of students.

Transforming to Scale: 

We focus, prioritize, and grow to meet client challenges and guide them in fully living out their mission.

 

Speed to Market:

 

We

execute with thought, momentum, and accuracy in service to our clients and with the student experience always at the center.
We would not be where we are without our extraordinary team and without the partnership from you and your unique campuses. I feel an incredible sense of hope for the future, and I am so grateful to share in this moment with you. During this time of unprecedented change, I invite you now to celebrate with us, create with us, and roll up your sleeves with us to build the future of higher education. 

Tom Gavic, 
Chairman / Owner,
Credo