Howard University is partnering with Kaplan to provide free graduate-level admissions and professional-licensure test prep.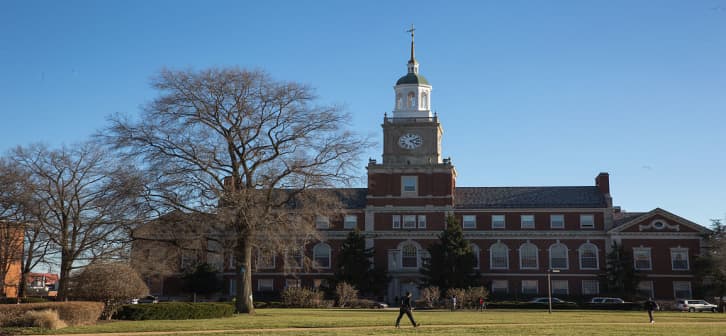 Image Credit: Evelyn Hockstein / The Washington Post / Getty Images
1 min read
Share this Article
---
Free test-prep materials are available immediately to students.

The press release from Howard University mentioned free access to prep materials for 10 different tests.

Kaplan will soon announce more schools that will be participating in the initiative.
---
Howard University is tearing down the barriers to graduate-level education by providing free test prep courses to its students.
Howard University last month announced it will immediately provide all undergraduates with free graduate-level test prep through a partnership with Kaplan, a global education services company. Also, students enrolled in Howard's graduate schools can get free test prep for professional licensure exams.
Kaplan's All Access initiative seeks to help colleges and universities help their students prepare for various high-stakes admissions and licensing exams to reach their professional goals, according to the release.
"Part of our mission at Howard University is ensuring that education is accessible to students, regardless of their economic status," said Howard University Provost and Chief Academic Officer Anthony K. Wutoh.
"Bringing Kaplan's All Access initiative to Howard University will relieve the financial barrier many students are faced with when it comes to the critical step of preparing for graduate admissions tests and licensing exams."
Howard is the latest historically Black college and university (HBCU) to join the All Access initiative. Xavier University of Louisiana joined earlier this year.
James Polulach, director of institutional partnerships at Kaplan, said it will announce more partnerships soon as more institutions recognize the initiative's value.
"There are few schools that believe and invest in the future and promise of their students more than Howard University, and we're incredibly excited to partner with them to help their students reach their full potential," said Polulach.
"Many students see admissions and licensing exams as a barrier, instead of an opportunity, whether because of the price of preparation or because of how difficult the exam is. With All Access, Kaplan is eliminating these challenges, providing best-in-class instruction with zero out-of-pocket expenses for them.
Free Test Prep Items:
Graduate Records Examinations (GRE)

Graduate Management Admission Test (GMAT)

Law School Admission Test (LSAT)

Medical College Admissions Test (MCAT)

Bar Exam
The United States Medical Licensing Examination (USMLE)

The Integrated National Board Dental Examination (INBDE)

The National Council Licensure Examination for Registered Nurses (NCLEX-RN)

Certified Public Accountant test (CPA)

Chartered Financial Analyst test (CFA)