Stanford will offer a course exploring the storytelling of Taylor Swift's songwriting in spring 2024.

Ava Jeffs, a second-year computer science major and longtime Swiftie, created and will teach the course.

The course will cover 10 Swift albums over 10 weeks and be capped at 20 students.
---
Ava Jeffs has been a fan of Taylor Swift since she can remember. This spring, the second-year Stanford engineering student will also be a Swift scholar when she teaches a 10-week class on the pop star's songbook.
"I just remember growing up and listening to old songs, driving in my car with my mom and my sister with the windows down, and I know just everything by heart," Jeffs told BestColleges.
During her first year at Stanford, Jeffs said she heard about other universities offering classes dedicated to the pop star and decided to design her own Swift-inspired course focused on the evolution of Taylor Swift's storytelling
And now, Stanford is letting her teach it.
Next spring, Jeffs will teach "The Last Great American Songwriter: Storytelling With Taylor Swift Through the Eras." With just 10 weeks to cover 10 albums, the 20-student class will dissect a different album each class, starting with Swift's debut album and ending with "Midnights."
"I've always been really interested in music and songwriting as kind of a narrative form of storytelling," Jeffs told BestColleges. "I [find] it fascinating how songwriters who write their own music really put a lot into how a song is structured and how an album is presented."
Class instruction and discussion will center around what each album represents in terms of its themes, motifs, literary references within the songs, how different songs connect to a broader storyline, and where the album — or era — fits into Swift's broader discography.
"The goal is kind of just to look at albums as storybooks and think about what the broader idea, theme, or arc that the author — or songwriter — is trying to talk about and how we can study that in a way that you would a novel," Jeffs said.
Jeffs, who wrote one of her college application essays on her personal connection to the Taylor Swift song "Clean," said she feels like many people can identify with the sense of "growing up" alongside Swift's lyrical evolution and having her music as a constant presence.
"Over the course of her career [there's been] a really clear transition from girlhood into womanhood," she explained. "She wrote her first album when she was like 16 and then now she's 33. You have such a clear, raw, honest portrayal of that transition that a lot of people in this modern generation feel like they've connected to and grown up with."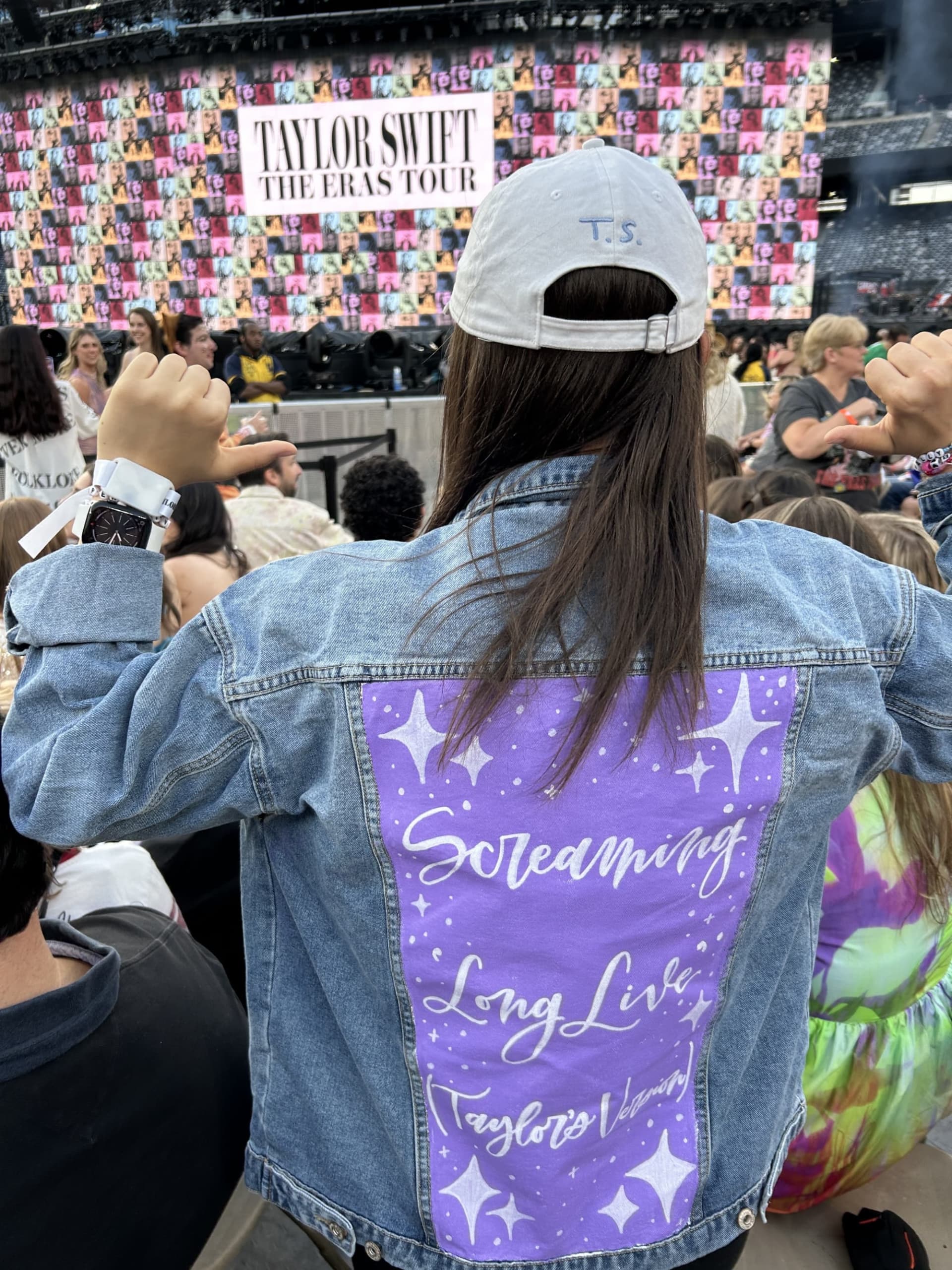 Wait — An Undergrad Student Is Teaching a Class?
That's right: Jeffs, a second-year Stanford student, designed and will teach the class.
Jeffs told BestColleges that she wasn't familiar with the process to design a class but started to create her dream syllabus over the course of a couple of months and then … just started sending it around to professors.
"Eventually, one of the professors in the English Department told me that he liked my syllabus and he'd be willing to sponsor a class as a student-initiated course, which means that I will be doing kind of all the course planning and instruction, of course," she said.
Although the sponsoring professor oversees the academic integrity of the course, Jeffs will be doing all of the planning and instruction for the course — all while being a full-time student in the engineering school.
"It's definitely a lot. I mean, I'm studying something completely different so [it] definitely adds a lot to my plate, but it's something that's very fun for me because I love music," Jeffs said.
"I just think that people sometimes try to put students in a box and don't let them grow outside of that. So that's something I really love about Stanford … that they're a school that lets students be very open and exploratory about their interests."
Interest in the course is already high. And with a 20-seat cap, students might have to apply to take the course, to avoid a Ticketmaster-level meltdown during course enrollment.
"If it was up to me, it would be in a lecture hall blasting the "All Too Well" short film or something all the time," Jeffs said. "I think that we'll end up probably having to put out an application for it … I would love a wide variety of albums that people love in the class to make it very balanced as possible."
Jeffs also posted about her course on social media, with multiple TikToks about the class garnering hundreds of thousands of views and multiple comments asking Jeffs if she is going to make the material available for Swifties outside the class.
One commenter wrote, "Ma'am you could retire on the amount of money that we would all pay to be in this class."
Another commenter asked: "Will this be available online to people who cannot get accepted to Stanford?"
That's one Jeffs is thinking about. She said she's going to see what Stanford will allow.
"I have to make sure that I'm following guidelines and make sure that there are no copyright issues with the course content," she said. "I'm gonna try as hard as I can to make sure that if people want to learn about Taylor Swift, they can."